'Barbie' Takes Marketing Out-of-the-Box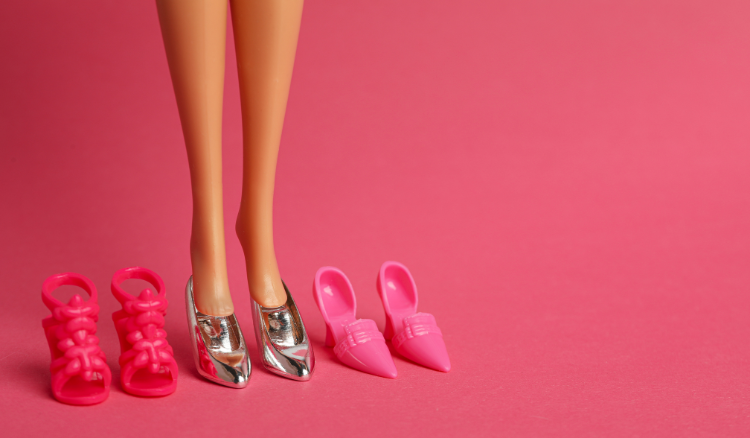 Barbie is officially the movie of the year. The film may have premiered in July, but it continues to climb at the box office. People are still talking about it. These conversations can be attributed to their genius marketing, from commercials to branded product launches to in-film product placement.
The film's budget of $145 million was surpassed by its marketing budget of over $150 million, with the film grossing over $1 billion. Barbie's marketers knew their audience: 20 to 30-somethings, primarily women, who played with Barbies as children. These people also happen to be social media users who have the power of virality.
We're dissecting some of the most interesting Barbie partnerships, strategies, and how they went viral. How did Barbie's marketing team amplify fan loyalty to create one of the most powerful and clever marketing schemes of all time?
What does Chevrolet have to do with Barbie?
According to Chevrolet, "One legendary icon deserves another." In Barbie, multiple scenes involve a Chevrolet Blazer EV. This product placement may not be obvious on first watch, but even viewing the trailer a second time reveals how prominent Chevrolet is featured in the film. Chevrolet also used clips from the scene for their own commercial in partnership with Barbie.
Product placement has proven to drive searches and purchases. According to data from BenLabs, 75% of U.S. consumers said they have searched for a product online after it appears in a TV show or movie. Out of those, 60% said they made the purchase.
Barbie insures her Malibu DreamHouse
It's every Barbie-lover's dream come true: the Malibu DreamHouse is real. Barbie partnered with Airbnb to create a life-size Malibu DreamHouse, and guests entered to win a free stay on July 21 and 22 to celebrate the release of the film.
Hundreds of thousands of kids remember playing with the Malibu DreamHouse. If you didn't have one, your friend had one (and you were, naturally, jealous). Airbnb channeled fans' nostalgia to turn their imagination into something tangible and life-sized.
Barbie is responsible, too, insuring her DreamHouse with Progressive. In their commercial, four iconic Progressive actors discuss their "secret client" with Barbie-related puns. And don't worry, she bundled her insurance to include her DreamCar too.
Some of the most memorable commercials of the 21st century have come from insurance companies. Think Progressive, Geico, State Farm, and Liberty Mutual. Many people can picture the spokesperson in these commercials and can quote their funny phrases. That's the thing that Progressive is channeling: humor.
In the commercial, you see one of the Progressive employees saying that he would love to tell the others about his secret client but he doesn't think he "Ken." The combination of humor, nostalgia, and familiar faces makes the commercial stick in your mind.
The iconic Barbie pink... burger?
In July, Burger King Brazil released a hot pink burger inspired by the Barbie movie. The BK Barbie Combo meal consisted of a cheeseburger topped with bacon bits and a bright pink smoky sauce. On the side, customers received a pink vanilla milkshake with strawberry Nesquik powder, topped with a strawberry frosted donut.
This marketing tactic combined two things: a current trend and a weird idea. Although the Barbie burger never made its way to the United States, pictures of the meal spread across social media, sparking conversation about whether or not people would try it, if given the chance. If there's one thing the internet loves, it's a challenge. People will put themselves through weird eating challenges or painful things just to see if they can do it. (Anyone remember the cinnamon challenge?) The Barbie burger is no different.
Barbenheimer: intentional or happy accident?
Prior to the release of Barbie, the internet became flooded with the concept of "Barbenheimer." This consisted of memes, jokes, and conversations about Barbie and Oppenheimer being released on the same day, July 21, 2023. The contrast of a fantasy comedy about a doll and a biological thriller about the director of the Manhattan Project proved to be comedic amongst audiences.
The fascinating part of this likely accident is: it merged audiences. Many opted to see both Oppenheimer and Barbie on the same day, debating which one to see first. Audiences suited for Oppenheimer but who may have never wanted to see Barbie (and vice versa) were inspired to see it solely for the meme.
In fact, both films surpassed prerelease expectations, together raking in $302 million for the domestic box office just during opening weekend. During the first weekend, over 200,000 people in the U.S. bought tickets to see Barbie and Oppenheimer. as a double feature. Additionally, the Barbie audience was about 65 percent female, when the expectation was about 90 percent. Barbenheimer inspired people to step out of their comfort zone when it comes to the movies they watch, and it worked out in the favor of both films.
Barbie's marketing revolutionized the way people market films. The most valuable aspect of their strategy? Barbie's marketing team knew exactly who their audience was and what they wanted to see. They even knew who their audience wasn't, taking on the tagline "If you love Barbie, if you hate Barbie, this movie is for you." They established the fact that the film wasn't what people were expecting, enticing even the most unlikely audiences to see it.
Marketers from any industry can take inspiration from Barbie. Come up with strategies that are out-of-the-box, speak directly to your audience, and channel strong branding to make your business easily recognizable.
---
Achieve your marketing goals by staying up-to-date with recent trends. Create a marketing strategy with LONDONmiddlebury that excites you and your consumers.