How to Choose the Right Content Management System for You
Trying to decide which content management system (CMS) to choose? You came to the right place. Use our tips to figure out which platform is best for your business.
The top ten content management systems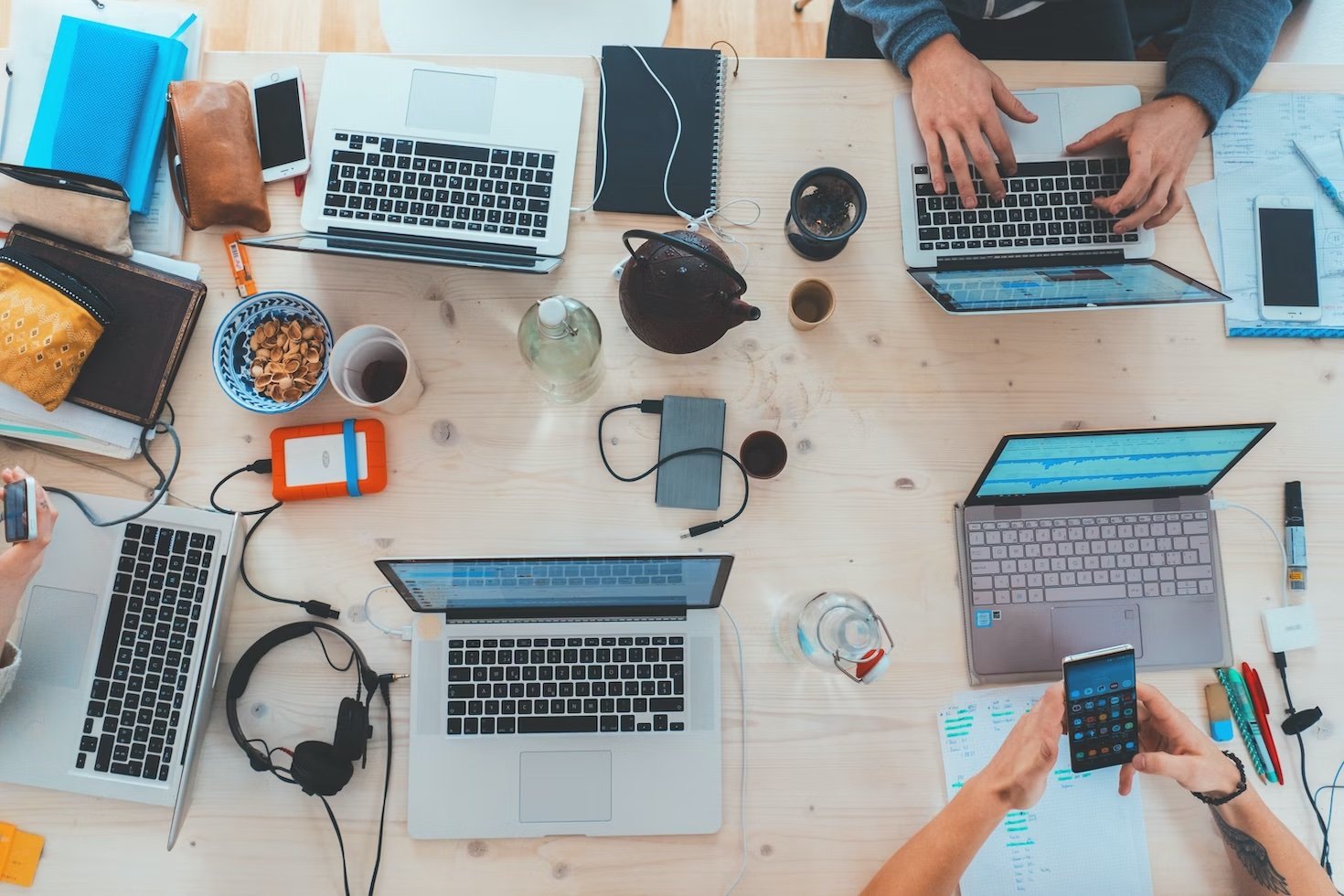 An operable, easy-to-update content management system (CMS) is a necessity to boost leads and drive traffic to your website. Improving your website is difficult if an external developer or confusing coding language are getting in the way.
There are an infinite number of content management systems available on the internet. How do you know which one is right for your business?


Narrowing down your options
There are several factors you should consider when narrowing down which builder to use for your website.


Is the CMS user-friendly?
Determine what level of coding knowledge you need in order to use a platform. If you have little-to-no coding experience, you should choose a website that makes it easy to create and edit content on a regular basis.


What are the design options for the CMS?
Many content management systems have template options that you can edit to match the branding of your business. You can also build these websites without templates. Ensure the website platform you choose allows you to include all of the design content that you desire.


Does the CMS have the functionality you need?
Some website platforms have more applicable functionalities than others. Consider if you need access to booking apps, online ordering systems, call scheduling features, integration with email marketing platforms, and other functionalities before choosing your platform.


What support services does the CMS provide?
Even if you find an easy-to-use website, you may run into problems you can't troubleshoot. Some platforms offer 24/7 support so you can submit issues and their team can solve them on your behalf.


What is the cost of the CMS, and is it worth it?
Your business' website should have its own domain name, which you will have to purchase. The price of content management platforms varies drastically, and many have several price options based on the services you need for your site. Determine how your website platform will factor into your budget. Consider most CMS platforms start in the $20/month range which includes hosting and access to the management system. It doesn't include the cost of developing the site, either on your own or with a vendor. Some platforms exceed $400/month for hosting and access.


The top ten content management systems
Ready to start searching for the right content management system for your business? We created a list of the top ten platforms we use. In no particular order, they are:


HubSpot is a powerful customer relationship management (CRM) platform where you can easily manage and connect your data, teams, and customers in one place.


On Wix, users can create HTML5 websites using drag and drop tools, boosting your design and development abilities without needing to know how to code.


Shopify is specifically designed for e-commerce businesses. It is an accessible platform for all levels, whether you're just looking to get started or you want to grow your existing business.


Squarespace has easy-to-edit templates with no coding experience needed. On Squarespace, you can access full commerce and marketing features to run your business online.


Wordpress is a leader in content management systems, and it specifically works well for businesses with a lot of blog or article content.


Weebly is one of the simplest site builders, founded on the idea that anyone should have the ability to take their business from idea to launch to growth.


GoDaddy is designed for those with little-to-no website experience. It provides tools for "every small business first," helping you develop your website and your marketing efforts.


Drupal is an open source CMS, meant to build amazing digital experiences for your audience. Plus, it's free, so if your website budget is small, you don't have to miss out on having a gorgeous site.


Joomla is a free and open-source CMS for publishing web content. It has a model-view-controller web application framework, which can be used independently of the CMS so you can build powerful online applications.


With Duda, you can build professional websites while reaching higher productivity. This CMS is designed for agencies and SaaS companies. Duda attributes its high-performing websites to its speed and search engine optimization (SEO) tools.

There are pros and cons to every one of these platforms. Sometimes, the best content management systems are the industry-specific ones, which exist for education, real estate, ministries, restaurants, non-profit organizations, and more. There isn't always a need to reinvent the wheel, and we love working with clients on platforms that best suit their needs.

Out of all of these options, we lean toward two: Wix and HubSpot. These two platforms prove to be the best for a number of reasons, and they are our go-tos for our clients' websites.


HubSpot's CMS is built around their always free customer relationship management (CRM) platform, providing a consolidated view of your customers across your company's teams. The founders wanted a platform where all different hubs— marketing, sales, service, content management, and operations— shared the same view of the customer. This increases overall efficiency by integrating all efforts into one environment for a seamless user experience.
To achieve this same efficiency on other platforms, you would need to incorporate third–party apps.


No coding experience necessary
With coding skills, you can do anything on HubSpot. To unlock it at its highest level, it's valuable to know hypertext markup language (HTML) and application programming interface (APIs). But, no coding skills are necessary to get the most out of HubSpot.


Guardrails to protect your design
HubSpot's content management system has guardrails when it comes to themes that are available for free and to purchase, making it difficult to make a mistake on a beautiful design you've been working on. These guardrails could also make your design less flexible, so you have to adapt to ensure you can create your preferred design.


Getting caught up or having a consistent issue? Use HubSpot's 24/7 live chat support so they can solve the problem for you.
You can also participate in HubSpot Community, a way to connect with other users to give and receive advice for specific tools and needs.


Would HubSpot work for your business?
This content management system is great as a long-term marketing investment where you have the foundation to scale a marketing and sales department with closed-loop analytics that paint a great picture of your customer journey. The businesses that would get the best perks out of HubSpot are:
Small and large businesses looking to scale,
Entrepreneurs,
Marketing firms and agencies.
HubSpot has many different plans with varying prices to choose from. For the marketing hub, you can get started at $18 per month for new or smaller businesses, $800 per month professional plan for experienced sales and marketing teams, and $3,600 per month for enterprises. To pair with other hubs, prices will be higher.


Wix is perfect for those looking to have a super creative design for their website. Websites made through Wix make a statement, and you don't need to know code to impress your clients.

Whereas HubSpot has guardrails for protecting your design, Wix doesn't, meaning that you have more freedom to create what you want but also more risk to mess up a beautiful design.

Similar to HubSpot, Wix has a marketing ecosystem, though less comprehensive. Wix has a CRM suite, with goals to capture leads, convert them, build lasting relationships with your customers, and manage your workflow. Compared to HubSpot, Wix's CRM is limited in its power and usability. Although there are other benefits for choosing Wix.


Dynamic databases: organization and ease-of-use
Wix is beneficial to a plethora of different businesses because of its ability to house dynamic databases. What does this mean? A dynamic page is one that can regularly change its content without the need to redesign the whole page.

This is relevant for businesses with products, catalogs, directories, resource pages, and more that you need to update frequently. With a dynamic database, you can make simple edits on the backend rather than redesigning the entire page to accommodate a change.


Velo by Wix: "websites without limits"
Wix also has a feature called "Velo by Wix" which allows users to make websites without limits; it enables you to manage data, customize the behavior of Wix components, connect to external data, build web applications, and create robust websites. Essentially, it helps you extend the functionality of your website with a form of Javascript.


Would Wix work for your business?
Wix has an abundance of different apps, including a booking app, restaurants app, community app, e-commerce app, research app, and others.
We usually recommend Wix to clients in the following categories:
Non-profit organizations,
Small businesses,
Retail businesses,
Businesses with a need for especially creative design.
Wix's pricing plan ranges from $16 to $159 per month based on your type of business and the services you need.


Still can't decide? Consider your end goals.
Now that you have all of this information, it's time to figure out which content management system fits your needs best. If you're still having trouble, consider the end goals for your website. Ask yourself the following questions and see how they match against the services that Wix and HubSpot provide:
Does your website need to be updated on a regular basis?
Is your website supplementary to your brick-and-mortar business, a cross between online and in-person, or do you need to simply validate your business??
How much do you know about coding?
What does your budget look like?
How will you use your website as a marketing tool?
Once you've determined your goals, if you still can't decide, play around with the free versions of both builders to see which one fits you better.


---
Wondering how LONDONmiddlebury can design and develop your website for you? Chat with us today.