The Power of Email Marketing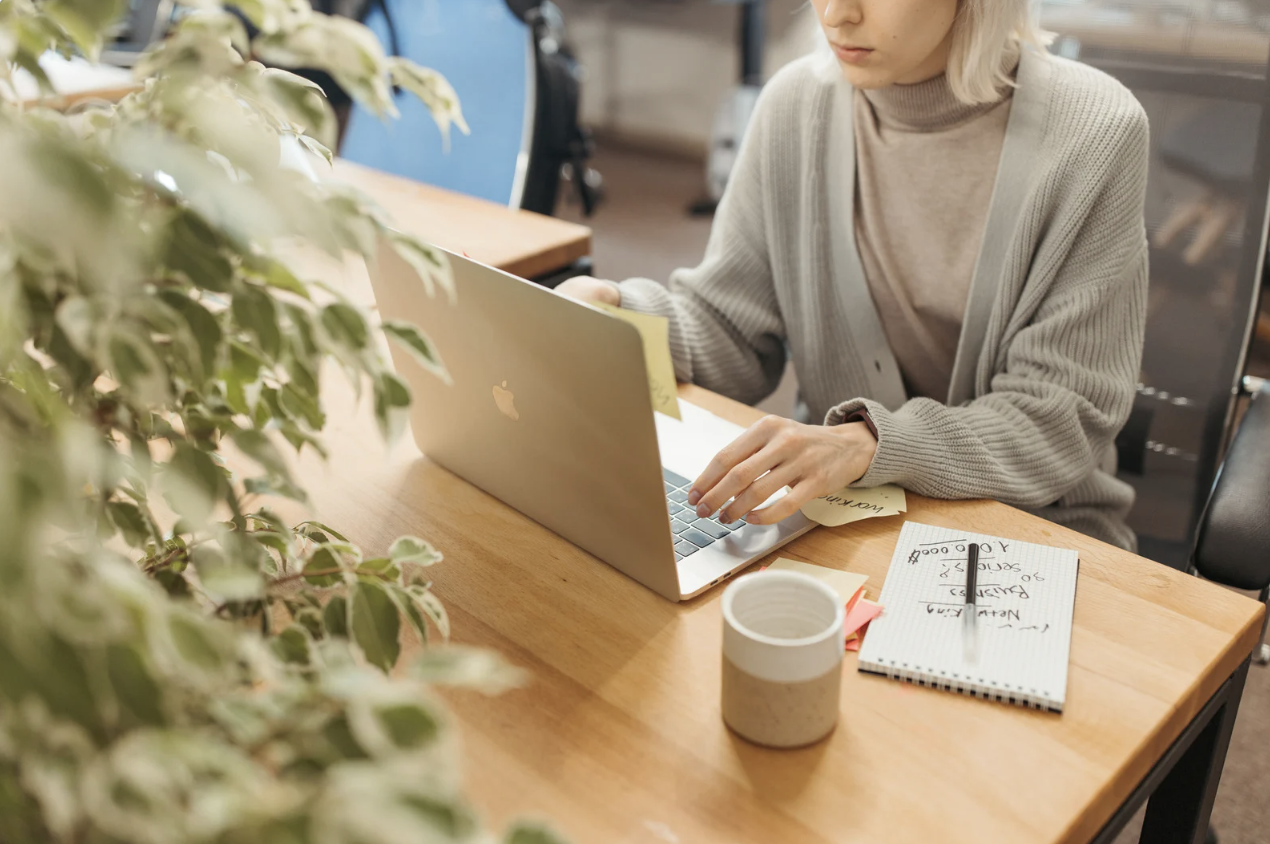 Is email marketing dead?
People assume email is going out of style compared to the latest social media platforms and digital ad options that have risen in popularity in recent years. It's a common misconception in marketing that emails don't get any attention and are an ineffective way to communicate with your audience. But, email continues to remain one of the most powerful marketing tools today.
Email marketing can help your brand:
Anticipate your audience's needs by bringing the solutions they need straight to their inbox.
Stay top of mind by being the source that has all the answers.
Be competitive in the B2B market; 93% of B2B marketers use email.
Establish a rapport with customers; 71% of B2C sales professionals say establishing a rapport is the most effective strategy for selling to new customers.
Once a prospective customer engages with any of your business's digital marketing content that is one-way communication, email can be used to personalize messaging sent to segmented audiences. Email takes communication with customers and potential customers to the next level by opening the door for two-way asymmetrical communication that uses their needs and interests to customize the targeted emails they receive. This provides the opportunity for symmetrical two-way communication that will engage prospects in direct communication with your business and will move them along the sales pipeline from a marketing qualified lead to a sales qualified lead.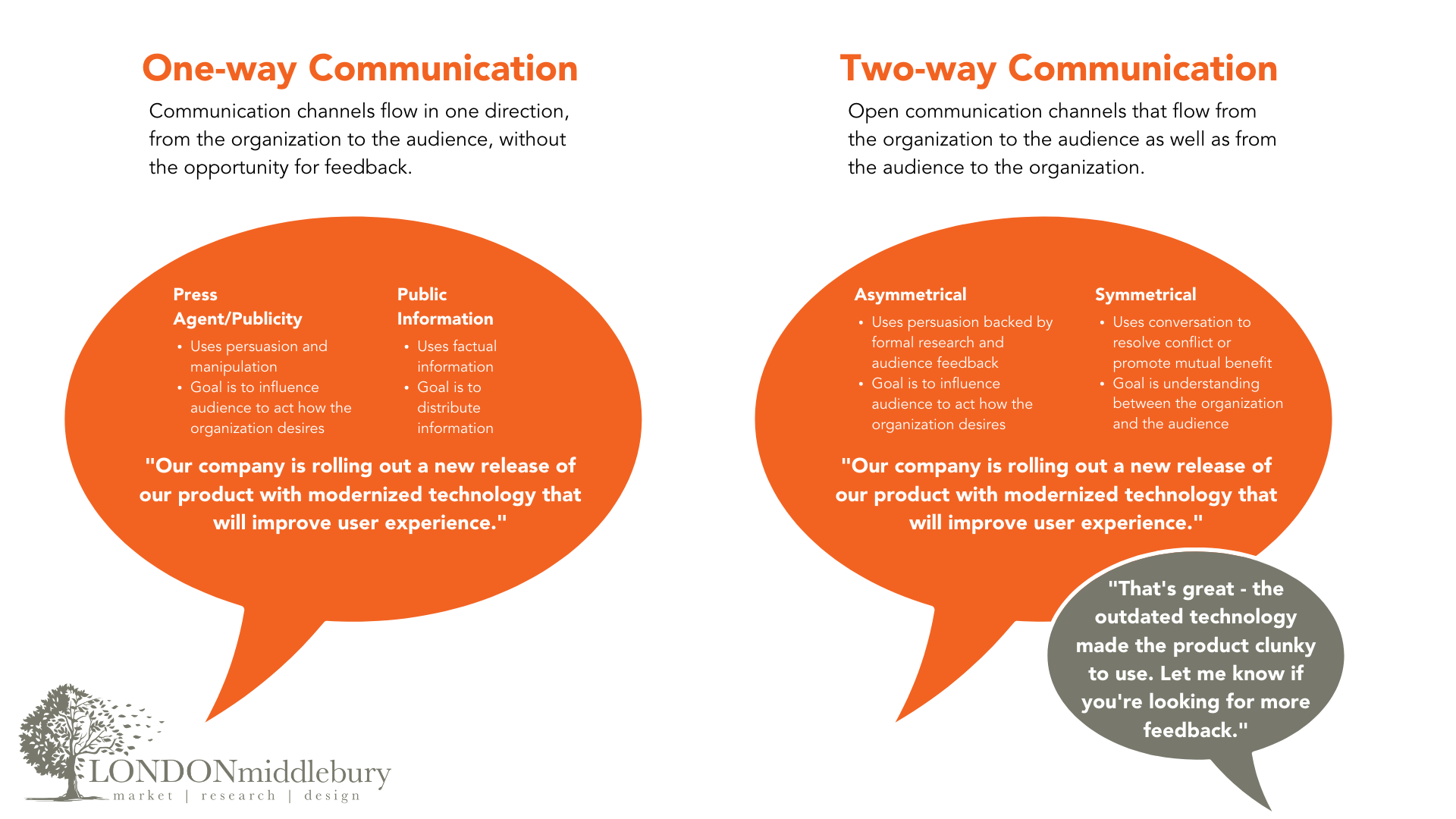 Timing is everything when it comes to email marketing.
Follow seasonal trends and industry updates to create content that aligns with what your audience is currently experiencing. Track their activity on your website to better understand their interests and email them related content the following day.


Use automations for an immediate follow up. Later on, touch back on site users' topics of interest in a promotional email to remind them what they liked about your website. Segmenting your audience is the best way to nurture leads with content that is relevant to their interests.


Recipients engage more with content that revolves around a trending topic. Use trends to grab their attention and swiftly transition to something that relates to your business. Adjust your tone and voice to match your brand standards. A little humor can go a long way, so long as that's the vibe you're presenting with the rest of your marketing.


Your emails can have many different types of content.
Automations
Automations are a great way to send personalized emails to website visitors who activate a trigger. 85.4% of marketers leverage automation as part of their email marketing strategy. Set up automated emails with a built-in delay to reach recipients shortly after they showed interest in a related piece of content. This will bring their attention back to that content and nurture their relationship with your business.

If you run an online store and a potential customer begins the checkout process but doesn't place their order, use an automation to send them a discount code the next day with a subject line like, "You forgot this!" One of the most basic principles of marketing is the rule of seven: it takes at least seven "touches" before people will internalize or act on marketers' calls-to-action. Use email as a way to increase site engagement and brand awareness simultaneously.


Newsletters
Regular newsletters are a great way to stay in touch with your audience, stay on their minds, and keep them up to date on your company. Newsletters are usually broken up into sections by theme, ranging from team updates, to blogs posted that month, to sales or promotions you're running. Keep themed sections as consistent as possible month-to-month so readers know what to expect.


Promotional Emails
Promote your business' product, service, or content through email blasts that grab recipients' attention. Promotional emails are one of the best ways to move traffic to your website and get the word out about a timely offering. 61% of consumers enjoy receiving promotional emails weekly, use this as an opportunity to spread your messaging and bring in more business.


Feedback Requests
Another benefit of staying in regular contact with your audience is getting their personal feedback. When it comes to making meaningful changes to your businesses, no data is more valuable than real responses from the people you serve and work with. Don't hesitate to send out regular requests for feedback whether you're a software company or a consulting firm. The best time to follow up for feedback is the hours and days after your final engagement. Look to automations (above) to capitalize on the timing to get real, valuable feedback.


Sales Sequences
Use sales sequences to automatically follow up with prospects and nurture leads. Sequences are a series of emails sent to a lead after they trigger the established enrollment criteria. For example, after a website visitor fills out a form to get access to a free trial, enroll them in a nurturing sequence. This sequence includes a confirmation that their free trial started and check-ins throughout the trial period. These check-in emails help:
Remind recipients that they started a trial.
Give recipients the opportunity to connect with a sales representative.
Show recipients certain features and capabilities to explore during their trial.
Encourage recipients to utilize the trial.
At the end of the trial, the final email offers an extension or help setting up a paid subscription to get a final touchpoint or, even better, a conversion.


RSS Feed Updates
RSS feeds are an integration that allows users to subscribe to receive updates every time something new is posted. We recommend using RSS feeds to clients that have regular updates. For example, a new article on a news site or a new listing on a real estate website.


Staying up to date with email marketing best practices is essential.
Layout Structure
Keep a consistent, well-organized structure to make emails easy to navigate and keep viewers' eyes on the email longer. If viewers are confused or overwhelmed by the email, it's unlikely they'll stick around to internalize the whole message or follow through on any call-to-actions (CTAs).

Use the inverted pyramid to bring hierarchical structure to your emails. Give the most important details first, and hold the less important information for the end. Emails should flow from top 'need to know' to bottom 'nice to know.'

Make emails easy to skim with concise, bold headers and small bodies with more information. Break up dense paragraphs with bullets and add variety with images or graphics. Use CTAs and buttons that stand out to direct readers where they should go next.

The key to a successful marketing email structure is to make it enjoyable to look at and easy to digest. Whatever structure you chose, be sure to optimize the mobile view— 81% of people prefer to open emails on their mobile device.


Subject Lines
Subject lines are what make or break your email open rates. They determine whether recipients open and read, delete without opening, or even report as spam. Your subject lines should be under 45 characters to ensure the whole thing will be readable on all devices. Use the subject line to pique recipients' interest enough to open it without giving away all the contents of the email. That being said, it is important to be descriptive in the subject line and give recipients the right expectations for the content inside. 64% of email recipients decide to open or delete emails based on subject lines alone. But a bait and switch can lead to a quick unsubscribe, so honesty is crucial!


Opt-Out
This is an important function to have at the bottom of every email you send. Recipients will become frustrated if they want to unsubscribe from your mailing list and can't figure out how. Not to mention, the ability to easily opt out of marketing emails is required by the CAN-SPAM Act. Make the "opt-out" or "unsubscribe" button clear and easy to find, but keep it at the end so readers still have to get through your whole email.


A/B Testing
A/B testing allows email marketers to test out which subject line or email content is delivering the best open rates, click through rates, and more, resulting in up to a 28% increase in ROI!

Let's say you're sending out a coupon code for 20% off customers' next sandwich at your deli. If you want to A/B test what types of subject lines get opened more frequently, you could send out "20% Off Your Next Lunch!" to the first third of your email list, and "Looking for a deal on lunch?" to the second third. After a few hours, you can check to see which group is opening more emails and use that information to send the winning subject line to the last third of your email list. Many email marketing platforms like MailChimp or Hootsuite can do this automatically for you; just plug in the two subject lines you want to test, and they'll do the rest.


Comparing your metrics with the industry standards can help you ensure your emails are effective.
Open Rate
An email's open rate is the industry metric for measuring how many recipients opened emails from a specific campaign. It can be calculated by dividing the number of people who opened the email by the number of people who received it. According to MailChimp, the industry standard open rate across all industries is 22.71%.


Click Rate
Email click rate is the percentage of people who received the email and clicked a link included in the email. Calculate click rate by dividing the total number of email clicks by the number of people who received the email. According to MailChimp, the industry standard click rate across all industries is 2.63%.


Click Through Rate
An email's click through rate (CTR) is arguably more important than its click rate. CTR measures the number of people who opened the email and clicked a link included in the email. Comparing clicks to opens is much more valuable than comparing clicks to deliveries; it's more important to know who actually saw the link and clicked it than counting those who never even saw what the email contained. Calculate CTR by dividing clicks by opens. The industry standard click through rate is 2.9%.


Data Limitations
Apple's iOS 15 privacy features have added new limitations to email marketers' ability to track certain data points that help us evaluate its performance. In the Apple mail app, these privacy features prevent senders from tracking email opens, locations, and other online activity. We're still able to capture very valuable data when emails are accessed through other apps and platforms. But considering Apple Mail and Apple mobile devices make up over 35% of the global email provider market share, it's important to be mindful of this limitation.


---
Ready to harness the power of email marketing? Let's connect and dive into your strategy together.