Since 1885, Rock Point has been a welcoming sanctuary in the heart of Burlington, Vermont. A unique center of the Episcopal Church in Vermont, Rock Point provides visitors with an outlet to learn, conserve, and restore. In June of 2017, Rock Point leadership realized a rebranding was necessary to engage the greater community with the organization's latest initiatives. LONDONmiddlebury offered a Brand Discovery program with an aim to identify market positioning, target markets, deliver aesthetic recommendations, and develop a new value proposition for the property as a whole.
Our first step after meeting with diocesan liaisons Maurice Harris and Rev. Craig Smith, was to create a Branding 101 presentation to bring the Board of Directors up to speed on the process they were about to embark on. We crafted an engaging lecture that related the often intangible goals of our Brand Discovery process to board members from various industries and backgrounds.
With all team members on board, we began the journey towards discovery. We ran an intensive workshop designed to draw out both resonant and dissonant concepts of Rock Point and its purpose. We analyzed our findings to discover that Rock Point faces an obstacle common among nonprofits. The core messaging was lost amongst the similar and overlapping messages emanating from the multiple facets of the organization.
​We delivered a comprehensive report containing the culmination of our research and recommendations. We identified a common message throughout the multiple branches of the organization. Rock Point is greater than the 130 acres upon which it sits. Rock Point is an organization that offers tremendous value to the community through re-creation, conservation, and education. Building on these themes, Rock Point can create a consistent brand identity that transcends each branch of the organization.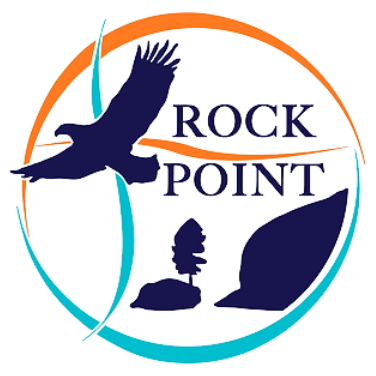 Curious how LONDONmiddlebury can do this for your business?