Meet Matt: Partner and Brand Manager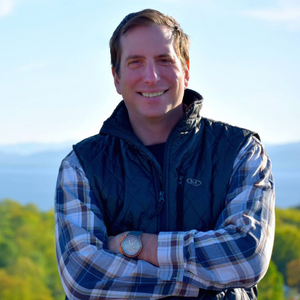 From working in the family roofing business to real estate to LONDONmiddlebury, one core piece of advice that has stayed with Matt throughout his career is, "lay each nail at a time."

Matt Haefele grew up in Oyster Bay, Long Island, spending summers in the sun, learning the tricks of the trade, and working on daunting roofing projects. It was in these moments that he understood the key to progress and growth, "just start, and stay true to the process– that's when you start to see the returns come through."

Ingenuous, patient, and insightful, Matt has a deep love for being clever and innovative– along with brewing the perfect cup of coffee. For example, digital ads get his blood pumping because he enjoys the opportunity to merge creative design with strategy and analytics. Alongside working on digital ads, Matt is a Partner and Brand Manager and handles all things business development and research related, while supporting copywriting, brand strategy, and web design efforts for of our clients. He has a way with words, both in writing and speaking, making any blog post or meeting feel personable and thoughtful.

Plus, because you've taken the time to read this blog, we'll share with you Matt's secret to breaking through even the most challenging cases of writer's block!

"Just sit down and do it. Set a timer for an hour, and even if it may take 6 hours to write, just start. Get into the headspace by researching and reading about the topic, and get out of your head by simply typing all of the words that come to mind."

You heard it here first folks, sit down, relax, and write. After all, at LONDONmiddlebury, our strategies and designs originate from the mindset that there are truly no bad ideas.