We were approached by MMR to redesign their aging website. The company doesn't rely on website leads and traffic to drive business. Rather, like many established firms serving Fortune 500s, MMR Research relies on their robust referral network and business development team to create new business opportunities.
After initiating the website project we began running through creative discovery, interviewing team members and researching the competition. We were able to reveal a modern look and feel that would resonate with new and existing customers.

MMR Research was transitioning to an ESOP, or Employee Stock Ownership Plan (ESOP), allowing us to update the branding without a complete overhaul. We refreshed the brand identity with a focus on the team of researcher-owners. This branding extended from the website, to social media, and research presentations.
We were also afforded the opportunity to provide copywriting services for the website project. Often with large projects like this, there isn't enough internal bandwidth to draft new website copy. Client work is always the priority and taking subject matter experts (SMEs) away from their work would be detrimental to the company. We coordinated with subject matter experts to understand their clients' business challenges, enabling us to craft content that was informative and substantial, accurately describing the MMR approach.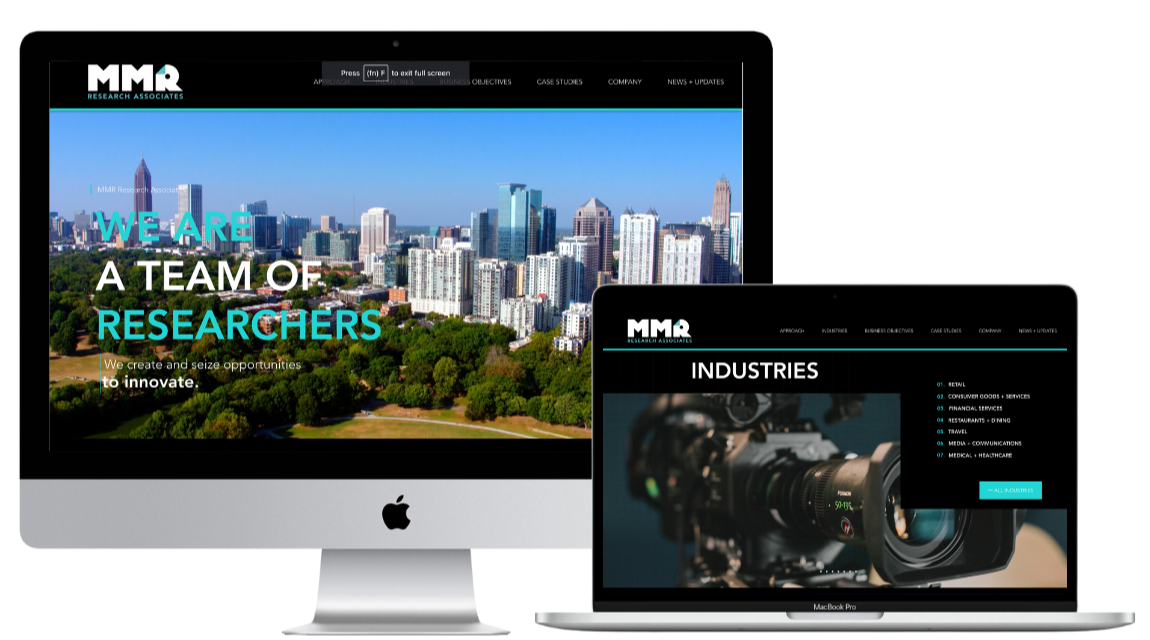 Beyond site launch.


Following the successful launch of the new website, MMR contracted LONDONmiddlebury as their outsourced marketing team. We provide website management, graphic design, and copywriting services to complement their team of business developers. As marketing partners, we work closely with the VP of Marketing to identify new content opportunities and website improvements. Based on feedback the MMR team hears in the field, we research and draft new content such as quick blogs and more in-depth white papers that are distributed across social media and email.


Copywriting isn't in everyone's job description. MMR knows the value of fresh content on their website. But when relationship managers are focused on the needs of their clients, it's easy for a blog to fall through the cracks. We work with MMR to create new short-form blogs and long-form white papers. Once we decide on a topic, we create a rough skeleton of the content, making sure it will showcase the Company's expertise and insight. We conduct independent research to catch up to speed on the topic and ensure we have a firm grasp of the material. We then coordinate with company subject matter experts to make sure we understand the Company's perspective. Once we complete research and discovery, we begin drafting. Early drafts are distributed to stakeholders for company review and edits are applied as needed. Once approved, we start designing blog posts or white paper and publish when ready.
Curious how LONDONmiddlebury can do this for your business?