Special Olympics Vermont is a 501(c)(3) that fosters the inclusion and acceptance of people with intellectual disabilities through the power of sport. Founded in 1971, SOVT serves 2,000 athletes across the state. The organization was looking for a new website that was easier to navigate while speaking to SOVT's unique audiences. The new website needed to tell the brand story while still providing relevant and valuable information to athletes, coaches, volunteers, and donors.
We worked closely with SOVT's Director of Communications to develop an improved sitemap and content strategy for the organization's new digital home. The newly launched website puts athletes at the forefront, showing donors and volunteers what their support means to the organization.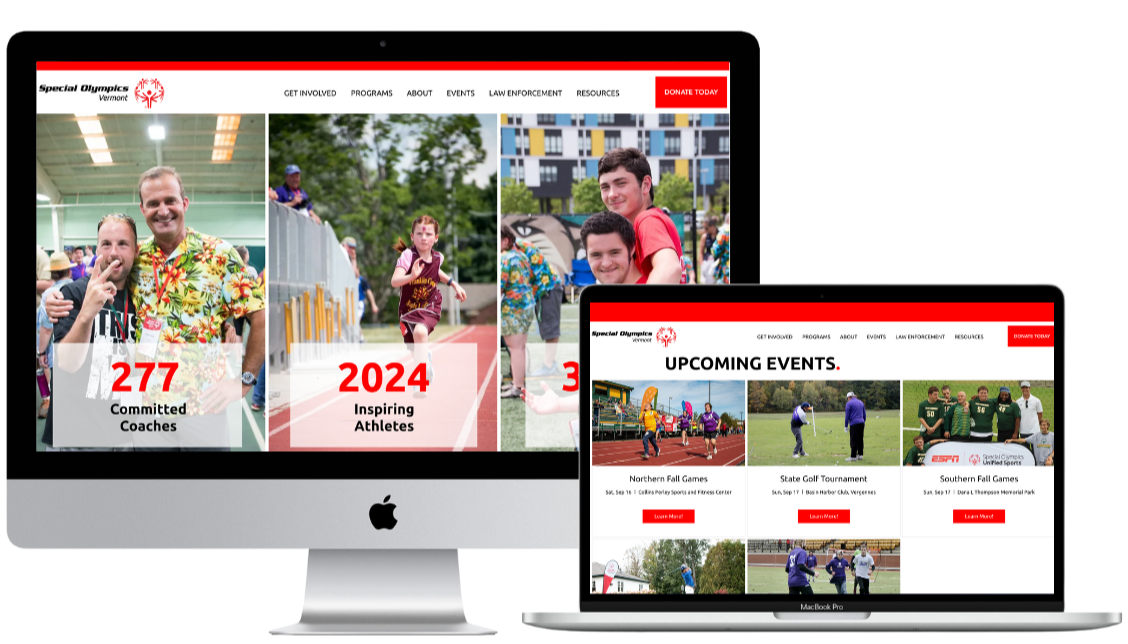 Leveraging resources.
Beyond the user experience, the staff experience was vastly improved. We developed the new site on the Wix CMS. Following training by our team, SOVT team members are fully enabled to maintain and expand the website. We leveraged systems to easily add and update events, automate event registration communications, create a resource library, simplify routine updates to the site, and integrate with existing tools and workflows.
Curious how LONDONmiddlebury can do this for your business?